Testimonials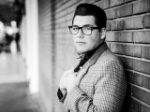 "Photography. The passion and skill that captures our most basic, everyday moments to those cherished, unforgettable moments. Everyone knows a photographer... Some of them are ok, some of them are great, who knows, maybe YOU'RE the photographer. But in this spectrum of photography, there are few who master the art. My family and I had the amazing opportunity to work with a "master duo team of photographers" when we did Anthony's Senior Portrait Session with Natalie Perez and Brandon Perez of Studio N Photography and Make-up Artistry! From the beginning stages, they made an effort to get to know Anthony and our family. They sought information about him as a person: his style, his goals...and what we envisioned for his photo shoot. We had a ball hanging out in Downtown Las Vegas and overall unforgettable, happy experience working with them! The rating on this website only goes to "5" but if we could give them a "10" we would! We look forward to working with them again in the future :) I highly recommend you consulting with Studio N for any of your future photography plans! You. Will. Not. Be. Disappointed. Thank you for everything, Brandon and Natalie! :)" -Jenn Serpa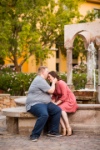 "Natalie & Brandon of Studio N are the best in Las Vegas! We just had our engagement session with them this month and are now even more excited to be working with them for our wedding day. Their attention to detail, professionalism, and ability to capture such special moments is truly unmatched. Natalie is also an amazing make up artist. She did my trial for my wedding and created the most amazing look that I will be using on my wedding day. My fiancé and I can't wait to see how wonderful all of our images turn out and to get to work with Studio N for our wedding and other family photos in the future. I would highly recommend them to anyone getting married!!!!"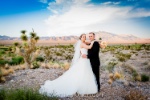 AMAZING!
"Natalie and Brandon of Studio N photography are absolutely amazing! My husband and I chose Studio N initially based on the images we saw on their website but then had the opportunity to meet them and immediately knew they would be the right choice for capturing one of the most important days of our lives. Natalie and Brandon showed true passion for their craft and the images they produced of our wedding are exceptional. They both genuinely care about their clients and that shows in every picture they take. Natalie and Brandon are both fun and a pleasure to work with while maintaining absolute professionalism and we received multiple compliments on how well they interacted with our guests. Natalie also did my make-up for the wedding and it was stunning. I truly felt beautiful but not overdone. Natalie's attention to detail shows through in everything she does. Our decision to use Studio N to be part of our experience was one of the best choices we made and my husband and I plan on using Studio N in the future to capture many other important memories." ~Daniel and Kristine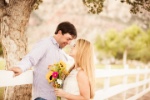 Studio N Photography is a DREAM!
posted 10/1/2015 (updated 10/1/2015) Photos for me are the important thing about the wedding. They are going to be the proof of our love, the tangible item we get to look back on for years and years to come. My fiancé and I are planning a destination wedding for Las Vegas in spring of 2016. We live in Texas and we felt the pressure of finding just the right photographer online. We couldn't ask friends of family for recommendations, we could only rely on what we saw and read online. It is with that in mind that I write this review, so that it will be able to help you too. In scouring the internet, I kept seeing these stunning, beautiful, heartfelt images on a few sites. I kept saying, I want to us look like that, or goodness, her makeup is gorgeous...I hope I can be that pretty. After a while I realized the one thing that all of the photos that wowed me had in common - The Studio N. Natalie and Brandon are without a doubt the kindest, most loving couple, who love what they do. They are talented. They are professional. And, they are the best I have ever found. I reached out to The Studio N to see if they could do our engagement photos while my fiancé and I would be in Vegas to determine venue location and date. We went over Labor Day, and I knew they were probably already booked, but I just had to try! Natalie and Brandon agreed to do our engagement photo shoot on a day that they normally take off for themselves. They understood we were on a tight schedule and we wanted to take advantage of being out there without having to make another special trip. I was amazed that they valued our time, and would be willing to do something so special for us. Fast forward to the day of the engagement photos. I will be honest, I was a wreck. I was nervous about my hair, unsure of what my makeup would look like (Natalie is amazing and it is so rare to find a photographer with her skill of makeup artistry), and above all I was nervous because photos are SO not my fiancé's idea of a good time. But Natalie and Brandon put us at ease immediately. They took the time to get to know us. Find out what makes us tick as a couple, understand our sense of humor so they could make us laugh. Every little thing that they could do to make the day as fun and memorable as possible, they did. My photos are amazing. Better than I ever dreamed of. They are sweet, romantic and funny. I don't know why I was ever nervous about the shoot. Natalie and Brandon are the absolute best. I can't wait for our wedding day to see what they are able to capture on that special day. If it is anything like what I have already experienced with The Studio N, it is going to surpass my every expectation.
posted 09/17/2015 Natalie and Brandon were truly a pleasure to work with! I had many conversations with Natalie via phone and email to make sure I truly got the experience I wanted out of my wedding photography experience. They really listened to what I wanted out of my photos and even gave me some great advice for what to expect not only for my photos but for the whole wedding experience to make sure we had the best day possible! While I have not received my photos yet (just got married last week) I have no doubt that they will be wonderful because I spent much time reviewing much of Studio N's beautiful photography work. Natalie and Brandon are both two very talented duo and amazing to work with!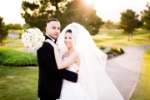 In awe...
posted 06/09/2015 Studio N does not disappoint. Every photo we received (nearly 2,000) was just gorgeous. Natalie and Brandon are true talents and have an eye for the most beautiful shots. They captured all the emotion and excitement that made up our day. When I look through our photos, I feel like I am back in those moments. They are so passionate about their work and it definitely shows in their photography. I personally did not have a ton of ideas of what I wanted in our pictures but they directed us and every photo turned out so wonderfully. We will be looking at these photos, with our families, for years and years to come. Studio N is truly the best and so easy to work with, I would highly recommend them to everyone.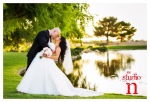 Happy Couple!
posted 07/14/2015 Studio N is amazing. Natalie and Brandon are so easy going and their photos are extraordinary. Not only do they each have an eye for a great photo but they also feed off each other's talents making for an even better picture. They were professional and listened to what my husband and I wanted. The wedding party had nothing but great things to say about them. Also, when it came down to it, Natalie had no problem taking charge and vocalizing what she wanted everyone to do. During the stresses that come along with a wedding it was refreshing to have them know their job, know what to do and how to manage a situation. Our engagement photos were done by them as well and they picked the perfect spots to take the photos based on what we wanted. They are easy to get a hold of and quick on responses. Thank you Studio N for all your hard work! It definitely did not go unnoticed. We love our photos!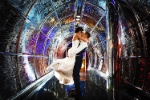 "Studio N did an amazing job on our wedding photos. I truly relive the best day of my life every time I look at the pictures. Natalie also did my make-up and made me feel like a princess! Hands down the best photographer/make-up artist a bride could ask for. The first time my husband and I spoke to Natalie and Brandon we knew they were the right choice. They made us feel so comfortable the day of the wedding and the results show in our pictures. -Jenna and Mitchell"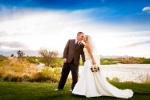 "I worked with studio N photography for our engagement photos as well as a private bridal session and they will be at our wedding on November 1st 2014. Natalie and Brandon are amazing! They came to our house when we were first deciding to use them to meet with us and discuss all the components for our engagement photo session and wedding. They were wonderful to work with and took the time to make sure that we got all the different photos we wanted. We even brought our dog for some of the pics and they were great with him as well. I have had a great experience with them and have always been available to answer any questions that I had and are very easy to get a hold of and always had a quick response time. Natalie made sure to always keep in contact with me every step of the way. I had Natalie do my make-up as well and still get compliments on her work and the photos they took. I love the fact that on the wedding day we will not have one photographer but two to make sure we get every shot possible for our bug day. I have built not only a professional relationship with Natalie but also at friendship. I will definitely be using them in the future for all of my photography needs! They are also very reasonable priced for the amount of time and effort they put into everything they do. If your looking for a very personal experience during your photo sessions and when planning a wedding Studio N are the people to work with!" -Nicole and Bailey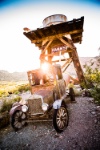 Studio N
posted 10/28/2014 "Brandon and Natalie are a great team and are the best in the business! We just recently got our Engagement Photo's done. Brandon and Natalie make you feel so comfortable and they listen to your every want and need. They make you feel like you have known them for a lifetime. Not only are they wonderful photographers but Natalie is also a Make Up Artist. She takes the time to sit with you before your session and do your make up, this gives you a great feel on what you want done on your wedding day! I loved my make up! My Fiance and I cannot stop staring at our Engagement photos that we had done in September 2014. The best thing about these two as a team is you get two different shots because they are both taking photos! We cannot wait for our wedding in Feb 2015 to experience the same great care and knowledge from these two lovely people. I strongly recommend booking your session with Natalie and Brandon! They will not disappoint you, they are truly fantastic and we are very lucky to have been able to book them!" -Brittni and Julio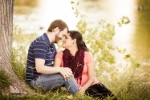 Amazing Company
posted 10/28/2014 "I honestly have nothing but good things to say about studio N. Their professionalism is outstanding, we have never been treated better. This couple is amazing to work with, they are easy going. Since the moment we met with them we had a feeling that they were going to be our photographers ... What really won us over was their good reviews.... Not to mention their good and positive attitude is outstanding. Both Natalie and Brandon are amazing, we highly recommend them. Natalie's makeup artistry is outstanding...I have never felt more beautiful and like a princess.... We just got our engagement photos done by them and can't wait to see the final results.. They have amazing reviews and so far studio N stands up for their positive reviews, we could not have chosen a better company to do our engagement photos and our wedding photos and of course.... on the girl perspective the makeup was amazing . You won't regret your decision if you hire studio N for your special day." -Maria and Tyler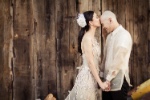 Karina and Robert
"Dear Natalie and Brandon, Thank you so much for an awesome time during the session. Both of you had awesome chemistry working together. The passion for photography really showed in both of you. Robert(Earl) had so much fun as well and was more comfortable with both of you. I am confident we'll have awesome pictures. It's great to know awesome people like you! Karina and Robert" June 7th, 2014
The Bartolos
"Hi Natalie, Now that I am back in the regular swing of things I wanted to send you and Brandon a big thank you! You were amazing and I cannot wait to see all the pictures. Not only were you guys both amazing as photographers but you did an incredible job with my make-up as well! Thank you!!!!!!" May 28th, 2014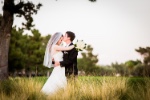 "Natalie and Brandon are fantastic! Our engagement session was just two weeks before our wedding, and they got our images finished before the wedding so we'd have a chance to see the style and try to get some photos for our parent gifts. Of course, the images were stunning, and I'm certain the wedding photos will be amazing as well. I had never done fake lashes before and don't wear much makeup, and Natalie put me totally at ease chatting and letting me see what was going on, plus consistently asking for feedback on what I liked and thought felt like me. Everything looked great, I could not have been happier with the results!" -Anne and Mike April 19th, 2014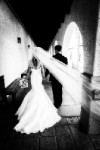 The Apples
"We were so lucky to have you as our photographers! A year later we can still relive the best day of our lives through the photographs you took for us. We still can't get enough of them! Thank you! Courtnee & Scott Apple" May 28th, 2014
Brian and Brianna
"Studio N made our experience with them almost emotional. The pictures were everything we asked for and more. They sat down and were so thorough to make sure that we got everything we wanted. It was so awesome seeing people that truly love what they do because it translates in their photography! We loved them so much that we have used them for our family portraits and for both of our children's first baby pictures. We get complements on all the pictures they have done for us, they do leave many awestruck. Lastly, I will say that through all the photos we have done they are more than determined to get all the perfect shots ( long after we were done, Natalie would push us for "just one more shot!") much to our pleasure after seeing the photos. These pictures are your memories so you would do yourself a great service to use Studio N!"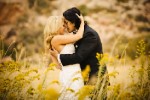 Amazing photographers and breathtaking photos
posted 10/25/2014 "I hired Studio N to photograph my wedding in 2010, and it was one of the best decisions I made when planning my wedding. They did such an amazing job capturing all the emotions and excitement of the day. The images they produced are absolutely breathtaking. I still look back at the photos and am stunned at how beautiful they are. Not to mention, they have a way of capturing the best and most flattering angles which made me look my best, and the professional make-up services turned out beautiful. Nat and Brandon are such an awesome and comfortable team to work with. They do a great job of making you feel truly in the moment of enjoying your day and feeling in love, which then produces captivating and passionate images. H-o-t!"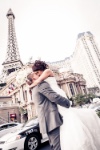 "I am a bride from CT, Studio N was recommended as top photography on the knot.com in the Vegas area. It was the best decision I made! They were great to work with and really personalized our day. I would highly recommend this team to anyone get married in the Las Vegas, Nevada area. Great work, great customer service and they are sweet as pie!" -Heather and Ramses Thank you both again very much! Can't wait to see the pics!
Tania and Daniel
"We had such a great day of pictures with Natalie and Brandon on our weddding day. They were fun and easy to be around. Natalie always responded to my questions promptly and was always very helpful. She also gave me awesome recommendations for other vendors that I needed. Cant wait to see our pictures!" Tania and Daniel May 17th, 2014
Shayna and Art
"Natalie has been a pleasure to work with. She has been very sweet from the first time I contacted her. Shes very professional and all about her clients. She definitely wants to make sure her clients are 100% satisfied and really makes you feel special! She is constantly telling you how beautiful you look and giving compliments :) You can tell she really loves what she does; that goes for photography and makeup! I felt and looked stunning on my wedding day and I can't wait to see how the pictures come out :) I'm really happy we chose her for my makeup and her and her husband for our photographers :) Thanks again to Natalie and Brandon!!! " ~Shayna and Art May 10th, 2014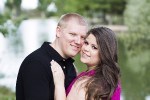 Sarah and Brad
"They were both incredibly professional and made the happiest day of my life even better. I would definitely recommend them to anyone else that is having a wedding." May 3rd, 2014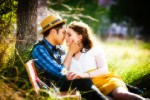 Olivia and Rommel
"When I got engaged I knew that it would be tough to find a wedding photographer in the midst of so many photographers to choose from and me being so picky. Natalie and Brandon took so much time making sure they got to know us and understand our story and the style of photography and the aesthetic that we wanted for our wedding photo's. Choosing Studio N was one of the most enjoyable things about my wedding. They make you feel special and make you feel like your love story is one of a kind. I definitely would recommend Studio N! My wedding pictures are amazing. My make up was amazing thanks to Natalie taking extra time to cover up my zits and making me look beautiful. (Weddings can be so stressful for a bride to plan but this choice will actually help your stress levels.)Every time I look at my pictures all of memories come flooding back. They are so beautiful!"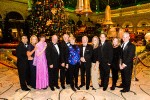 Doralee Thrasher
"I worked with Natalie for a very special family event and she was absolutely wonderful! First she did my make-up (made me look and feel like a princess!) and then she did the photographs with all of my family members. She did a great job of capturing the personalities of everyone, and we all loved the results! Natalie is a pro, in every aspect, and I would definitely use her again for our next great family adventure! I LOVE Natalie!!" December 5th, 2014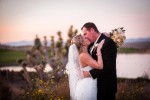 Jennifer and Cory
"I do not know how I got so lucky, this was the first and only photographer I met with for my wedding and I immediately knew it was perfect. Natalie and Brandon make an awesome team. I got married out at the Paiute Golf Resort, and they knew their way around their like the back of their hand which made it even easier. They have a certain vision for photography that makes it ever lasting. My make-up was flawless thanks to Natalie. Having a duo for photography makes it that much more special. No doubt that I will be using them in the future!!" November 8th, 2013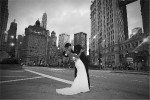 Sigourney and Mark
"My husband and I requested Studio N for our wedding because of the beautiful photos we saw on their website...and they did not fail to deliver! Natalie and Brandon were fun to work with and captured wonderful moments in such a beautifully candid way. We were very impressed, as I am sure anyone would be! Choose Studio N and you won't be disappointed!"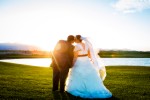 P.B.
"Studio N ROCKS!! Natalie and Brandon were amazing! They took beautiful engagement pictures so I knew that the wedding day would be great - but they surpassed my highest expectations. They worked with my family - which can be a group of different personalities to describe it best .. Natalie and Brandon were simply wonderful, patient and professional at all times. Natalie took such pain to ensure that she got the perfect shot! I loved that through it all she worked to make sure that my sought after shots were secured. The make-up was amazing - she made my daughter look natural vs "made-up" - she had an incredible glow -- simply amazing!!"
The Alemans
"WE LOVE STUDIO N! posted 7/19/2013 My husband and I both agreed that our photographer for our wedding had to be spectacular! We wanted someone who would capture our special day in the way that would make us feel unique and special. Natalie and Brandon were just what we were looking for! They were very flexible with our schedules and we really liked that they were willing to meet at our venue to go over everything that we wanted captured on our special day. My father thought the price was too much but even he was 110% impressed with the quality of service that Natalie and Brandon gave to us on our special day and we were all so in love with our finished photos! Even three years later I still can't stop looking at them! We also loved that they kept up with us during our wedding/ reception to make sure we were getting all the photos we wanted. My Grandmother has recently passed and my wedding was the last time I got to see her. The photos that Studio N captured of her with us that day will be with me always and I will be forever grateful for the wonderful memory that they preserved for my family. Both my husband and myself have agreed that we will only have Natalie and Brandon from Studio N take all of our photos from now on! Give them a try, you will not regret it."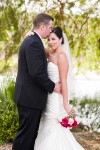 Megan and Sean
"We chose Studio N Photography and Make-up Artistry for our engagement and wedding pictures. We can not even begin to describe how wonderful Natalie and Brandon were. They were simply amazing. I can not envision our wedding without them. They were professional and yet extremely personable. They made our entire wedding party feel comfortable and relaxed. We continue to receive compliments on our engagement pictures and we are so excited to receive our wedding pictures. Thank you Natalie and Brandon for being so incredible and a joy to work with!!" - August 24th, 2013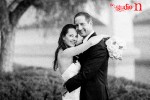 Maressa and Jeff
"My husband and I knew Natalie and Brandon would be a great fit for us from the very first day that we met! We started with the engagement photo session and make up. Natalie made me look beautiful that day. We had sooooo much fun with these guys: they are both very professional but easy-going and care-free at the same time. We did not want to the shoot to end so we stayed and chatted about recipes and food for an hour or so after. The engagement photos turned out beautiful....we ended up using a couple of the pics for the save the date cards. I was very excited for the wedding photos and once again Natalie and Brandon did not disappoint. They were both absolutely wonderful the entire day, staying by our side making sure we had everything we needed. And the pictures turned out AMAZING: they truly captured all the wonderful moments of our special day. There are so many great pictures that we are going to order the master DVD because we do not want to pick and choose....we want them ALL. Any bride would be lucky to have these two on their special day!!!!" April 26th, 2013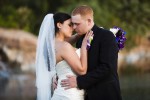 Amanda and Derek
"Natalie and Brandon were great! My husband and I used them for our engagements and wedding photos. The quality of the photos were amazing and my makeup looked incredible! Natalie has such a gift when it comes to makeup. I expressed how nervous I was about someone doing my makeup. She made sure that I was always 100% for both the engagements and wedding photos. I also loved how Brandon was able to help my husband and the groomsmen let loose for the wedding photos before they met up with myself and the bridesmaids! They all look so relaxed and natural in the photos! I definitely recommend Studio N to any bride that wants to look and feel amazing on their special day! " Wedding: May 3, 2013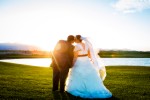 Janet Kuhn
"Studio N - Brandon and Natalie were simply awesome! I sincerely appreciated Natalie's vision and working so hard to get just the most perfect shot. My family was not that easy to work with and Natalie had such incredible patience and professionalism through it all working with a great attitude and smile. I really appreiciated her ability to stay focused and working to get all of my desired shots. The make-up that Natalie provided for my daugther made her look so completely natural and beautiful. I was impressed with her photography - but simply amazed by what she created with her make-up talent. Simply amazing! Studio N was a welcomed part of a moment of our life and I will forever be so grateful that they were!" Wedding: September 21, 2013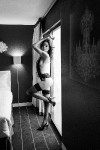 Christina
"Natalie shot my boudoir session for my upcoming wedding. She was extremely professional and we had so much fun. The shots are amazing. I love that she uses natural light and she was able to get the images to me when I needed them! Great experience!"
Anonymous
"They were amazing. I always received an immediate response when emailing them with questions. Natalie was very helpful and wanted to make sure I got all of the photos that I wanted during the session. She also did my make-up and it was amazing! I will use studio N photography any time I am in need of a photographer! I will also be recommending them to everyone I know."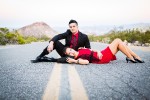 Kimmy and Stevie
"Natalie and Brandon are awesome! As most of you Brides know, it can be quite difficult to search for the right photographer, with just the right style and personality. Studio N Photography had it all! Natalie and Brandon are easy-going, professional and fun. Natalie is definitely passionate about her work and you can tell by the amount of time, effort and skill she puts in it. She and Brandon made us feel relaxed during our engagement shoot and even took the time to view my Pinterest reference board for special shots and poses that we wanted to incorporate! They made us feel very important and they worked so hard to get the perfect shot and there's no stopping them. My fiance and I had a blast working with them and have been raving about Studio N Photography to our family and friends. Definitely a great investment! Thank you Natalie & Brandon <3" October 16, 2013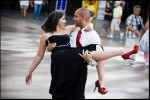 Alex and Stephanie Mendoza
"Amazing! You will not regret choosing Studio N for your big day! My husband and I are from Miami, Fl and Natalie made us feel so special and like Las Vegas natives! Her passion for her work (and excellent makeup skills) speak for themselves when you see yourself on camera. She made us feel so at ease with the whole process and every text, call, and crazy email was handled efficiently and professionally. My only regret is not actually living in Las Vegas to have her capture so many more memories but that can always be arranged as well! She and Brandon were willing to come to Miami to shoot our wedding as well!By choosing Studio N to capture your most precious moments, you're choosing not only a photographer, but a friend." July 17, 2013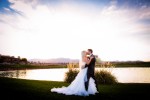 Kasi and Roger
"PHENOMENAL!!! Choosing a photographer for our wedding was a very important decision and we could not be happier that we chose Studio N Photography and Make-Up Artistry!! Their work speaks for itself however meeting them in person was icing on the cake. From the first meeting with them, we knew they were passionate about their work and truly enjoyed it. It was very easy to communicate with Natalie and Brandon. I feel like our wants/needs were just as important to them. We were pretty awkward at first, and they did a great job at getting us comfortable in front of the camera. They kept the photo process very fun and interesting. They captured every shot we wanted without us even telling them what to do. I am so thankful to have such amazing memories documented in such a perfect way. The love that Natalie and Brandon have for photography, and the love they have for each other, shows in every photograph. I highly recommend them to any and every bride.t" July 18, 2013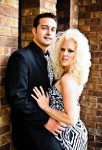 Heather and Bruce
"There are photographers, then there are people who catch emotion. Natalie Perez can capture emotion like no one else I've ever worked with. I have used Studio N on more then one function and I have never been disappointed. Its crazy how good her eye is. Love Love Love Studio N."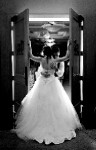 Rebecca and Gian
"We loved our pictures from Natalie and Brandon. They really made the pictures turn out wonderful. We couldn't have been happier working with them. Such a great team! Any bride should definitely sit down with them for a consultation. You'll be upset if you don't consider working with them!"- October 13th, 2012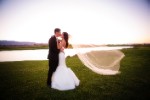 Courtnee and Scott Apple
"Amazing photos!! Studio N was the best choice I made while planning our wedding. Both Natalie and Brandon made sure to capture every moment possible and more, all while making my husband and I feel very comfortable! I would recommend them to anyone getting married in Las Vegas!" June 12, 2013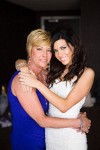 Ginny Hamel
"Studio N was the photographer for my daughters wedding and I am so happy they chose Natalie & Brandon to capture the emotions and memories that will last them a lifetime. Being in the wedding business myself it is difficult to let go of control but Natalie and Brandon are so passionate about their work and it shows in the pictures. When my daughter saw an album they had done they both knew this was the one for them. We have only seen a sneak peak at some of the photos and with that I can not wait to see the rest. Thank you for taking such great care of my daughters very special day!!"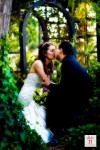 Brielle and Nick Parises
"Wonderful Photographers! Natalie and Brandon were an absolute pleasure to work with. From the first consultation, to the big day, they were so professional and fun to be around. They truly have a gift for photography. Our pictures are beautiful! Working with Studio N Photography and Make-up Artistry was one of the best decisions we made. We cannot say enough great things about them. I highly recommend them to any and every bride. They are the best!" July 17, 2013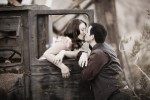 Chris and Britni Yates
"I am the happiest bride! My husband and I are so thankful of our choice in wedding photography. This only happens once ya know! Studio N was everything we expected plus more. They were right on point with attending to all our our specifics, they were very professional and wonderful people. I would recommend them to any one seeking high quality work!"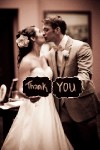 Andrew and Sabrina
"Studio N took my engagement and wedding photos, and I love every one of them! Studio N really listened to us and captured every moment exactly how we wanted. They were excited about every idea my husband and I had and produced the most beautiful photos. I was nervous about getting my make-up done by anyone but myself, but I trusted Natalie and she really was an amazing artist with my make-up. She understood the vintage, romantic look I was going for. I loved the way I looked and it was one less thing I had to worry about doing on my wedding day. I truly recommend Studio N to everyone who needs a photographer and make-up artist!" June 1, 2012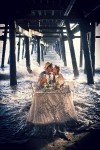 Danielle and David
"HANDS DOWN THE BEST WEDDING PHOTOGRAPHERS! Our pictures were stunning and Studio N worked with our vision of what we wanted and I couldn't believe how they captured it! They're so professional yet fun and easy to work with. Great energy and wonderful artistic eye. We LOVE THEM!!!"
Trisha Kirk
"Natalie at Studio N gave me an amazing boudoir shoot before my wedding. I wanted some photos as a gift for my husband-to-be and I was on a tight schedule. Natalie worked with me to find the perfect location and style for my shoot, did an amazing job, and got me some beautiful photos by my wedding day. She was the perfect person to work with for a boudoir shoot, as well, which can often be a sensitive situation! I felt comfortable the entire time and had a lot of input on the poses and location. Highly recommended!"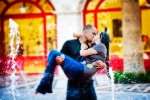 Brianna and Darrick
"Natalie....words cannot express the sheer joy Darrick and I have over our pictures. We knew you would do a great job, but we didn't expect to love them as much as we do. We are unbelievably happy and have decided you are officially our photographer for life! Even our parents are talking about you taking some pictures for them. Thank you so so so much, we couldn't be happier. And thank you for giving us that second day, because Day 2 pictures are our favorites by far....The mickey pictures and the water pics are terrific. Even Darrick said "Thank goodness I got in that water!" Again, I can't say it enough, thank you. Any referrals we get will go straight to you, and we will fill out any reviews you'd like us to. We are beyond grateful and look forward to the many more times in life we will get to work with you. (And feel free to post this review anywhere you'd like!)" September 1, 2012
The LeGarde Family
"I would like to start off by saying that I used Studio N for family photos but I wish I would have known about them when I had my wedding! Natalie was extremely easy to work with. She made us feel comfortable and made the whole experience fun from beginning to end! I will definitely be using Studio N again and I have already recommended them to my friends and family. Wonderful experience!"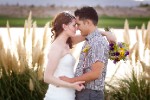 Olivia and Rommel Santiago
"I had so much fun doing my engagement photos with Studio N, you can really tell that they love romance and have a passion for weddings. Their work shows it!!! I absolutely love my engagement photos and I'm so excited to have Natalie shoot my wedding. There are photographers that just like to shoot weddings for the money, they charge just as much as the professional photographers but their work is lacking. Not just anyone can shoot weddings. Studio N has been one of the best decisions I have made while planning my wedding!"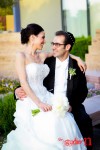 Amy and Ryan Crighton
"Studio N Photography is amazing! Natalie and Brandon are extremely nice and professional and we had a great experience with them! Natalie did my makeup and it was absolutely beautiful! They take fantastic pictures and are very creative with getting different shots. We cant wait to use them again in the future!" April 28, 2012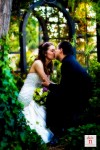 Brielle and Nick Parise
"Working with Studio N was the best decision we made. They are very professional and are such a pleasure to work with. The pictures are absolutely beautiful!! I highly recommend Studio N Photography to anyone and everyone who is looking for fantastic photographers." May 5, 2012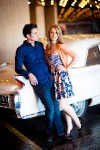 Tyla and Grant
"Hmm, how do I even begin? I recently got my engagement photos taken by Studio N and they are perfect! In fact so was my whole experience. Studio N does something that most big photography companies don't do. They spend time with you! They get to know you as a couple to make sure that your photos match you perfectly, and ours definitely did! Natalie and Brandon are true romantics and make an amazing photography team. It was also amazingly convenient to have one of them be able to do my make-up for the shoot! Natalie did my make-up so beautiful and I felt like a princess. :) The shoot itself was so much fun and I enjoyed every minute of it. I got our photos pretty quick too! I'm definitely having these two shoot my wedding and I can't wait to work with them again! :) I would definitely recommend them to anyone."
Gerry and Hilary Mauch
"Studio N Photography were great to work with. We used them for our wedding only, (we opted out of Engagement photos) and I used Natalie's services for my make-up. Everything turned out beautifully and the photos are absolutely phenomenal! They captured our day perfectly." September 10, 2011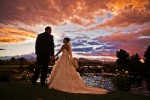 Eric and Lynne Lello
"I just wanted to thank Brandon and Natalie Perez for an unforgettable experience! We absolutely love our photos! Words cannot express how happy I am with how our pictures turned out! Both of you captivated love in a single shot. Our love story was definitely conveyed through the beautiful pictures you both took! I would recommend Studio N to my family and friends! Looking forward to working with Studio N again in the future!" May 19, 2011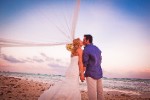 Alissa and Levi
"Natalie and Brandon are a magical team! They not only are able to capture absolutely gorgeous photographs of your most special moments, but they also are a true joy to work with. Their personalities make the experience effortless and positive and their work demonstrates how truly talented they are. Natalie is also a genius with makeup! I still am not sure how she made me look that good! Aside from saying yes to my fiance, choosing Natalie and Brandon to capture my wedding was the best decision I ever made.I respect my father's artistic eye so I ran Natalie and Brandon's work by him to see what he thought of their photographs. His response was: "I just checked out the photog site ... Wow! I mean, Wow!. I am i.m.p.r.e.s.s.e.d. (and jealous of her craft). She not only takes pictures, she adds dimensions to the subject(s) and event(s) she is taking pictures of. This begins with her innate ability to add the dimension of the art and artistic expression to her photography, a value added by itself (many photographers can capture a wedding on film and memorialize it but not in an artistic way). But, she also captures "poignancy" (if that is a word), in some cases leveraging what is already there and making it more vivid but in others creating additional emotion beyond the subject itself (e.g., she makes you stop and think about the moment, stare at it, savor it, and dwell on it rather than just look at it and move on to the next photograph). This is the difference between taking a piece of food and swallowing it versus taking a bite of a thoughtfully prepared meal, chewing it, savoring the juices, and closing your eyes and enjoying the aftertaste before taking the next bite. The difference between glugging wine and savoring it. And, at the risk of over analyzing someone elses work, she seems to be able to add the dimension of story, not just the obvious one - the wedding - but subplots and mini-scenes like getting ready, the faces of the kids, vignettes with the entourage, laughter, tears, and an empty pair of shoes. All just wonderful! Marvelous! I now don't know which I am looking more forward to ... the wedding or the pictures of it (we might have to hurry up the first to get to the second!). Great, wonderful, magnificent choice. I think that just about says it all!"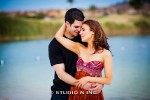 Kristina Escamilla
"I just want to send you both a huge Thank YOU for all you have already done to make this such a great experience. Thank you for working with us with prices and bending over backwards to make our day so special! Please know that Studio N will always be our first choice for professional photography....and we will certainly need a go to photographer for future events :-) I will continue to recommend Studio N to all my friends and family."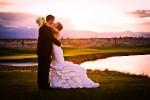 Magali and Jake
"Hiring Studio N for our wedding was the best decision we made! Natalie was professional, energetic and a pleasure to work with. Our pictures are AMAZING and I know we will enjoy them for years to come. She beautifully captured our special day and we could not be happier with the results. Both my husband and I highly recommend Studio N for any event and look forward to working again with Studio N in the future.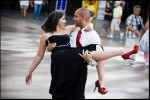 Stephanie & Alex "Future Mendoza's"
"WOW! What an amazing time we had at our photo shoot! Natalie made us both feel so extremely comfortable in front of the camera, we didn't even notice it half the time! She and her assistant were so amazing and made us feel like Las Vegas natives! Coming from Miami, Fl, it was pretty intense to go all the way over there and shoot with an unknown photographer but it was the best decision we have made! She really treated us more like family than clients! Along with her excellent photography skills, her makeup techniques are out of this world! She kept touching me up during the shoot so I would always look my best! Not only that, every crazy email I sent to her was answered within a couple of hours. She really helps you work toward the vision you see for you photography session. We are definitely looking forward to future work with her and recommend Natalie and Studio N to everyone! Good luck in your adventures Natalie and from the bottom of our hearts, THANK YOU! - :)"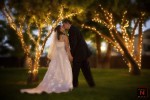 Angela and Marty
"Natalie and Brandon were absolutely wonderful!!!! They were completely professional and truly went out of their way to make our day special. They took the extra time to make sure that they knew exactly what we would like for our wedding day and then kept up with us throughout the day making sure all the shots we wanted were taken. We highly recommend them for any of your photography needs, whether it be for a wedding, engagement shoot or just a simple shoot. They will not disappoint you!!"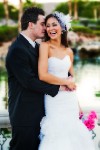 Nicole and Dominique
"Natalie and Brandon of Studio N were EVERYTHING I could have hoped for on my special day! I felt like they truly cared about me as a person. They were professional and my satisfaction was their top priority! It was a pleasure having them shoot my wedding. They captured every moment and I had more than enough gorgeous wedding photos to prove it. Not to mention the fabulous engagement photos as well! I highly recommend these artists to do their magic for you!"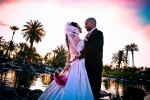 Briana Rios
"The experience we had working with Studio N was an exceptional one! At a time like a wedding, when everything is soooo stressful and hectic, Natalie made our photography sessions so much fun! We have recommended her to everyone we know and loved our pictures so much that we used her for our family photos too. Thank you so much for everything Natalie and Studio N!"
Tina & Danny
"Dear Natalie,Thank you SO VERY much for all you did! The pictures came out wonderful. You wrote the perfect story!! We loved everything about it! Natalie is very professional and super easy to work with. She knew exactly what we had in mind and turned it into something amazing!She was able to tell our story through her lens. :)We would recommend Natalie for any life event that need requires capturing! :)Thank you again for everything!!"
Eddie and Janet Boss
"I just wanted to thank you for the wonderful pictures you took of our wedding. The whole thing was a blur, but you captured everything for us to remember. I wanted to let you know that the people I have shown the pictures to have not only loved them but said you are the best photographer they have ever seen. I have to agree with them. You have an eye for capturing the moment and nothing ever is staged. I have quite a few friends and family members who have recently been married and their pictures have paled in comparison. I wish we could move you to Oregon , because I would use you for every special event that comes our way. You truly have a talent and artistry in your form that is rare and beautiful. Keep up the good work, I look forward to seeing your name in lights! Thanks again for everything." August 2008
Desiree and Jeff
"After viewing Studio N's website, my fiance and I knew that we were definitely going to work with Studio N. We didn't even consider anyone else. Sure enough, our engagement photos were absolutely beautiful and our wedding pictures are amazing! I would definitely recommend using Studio N."-
Stephanie and Zac
"It was a pleasure working with Natalie and her team. I did a photo shoot as well as my wedding pictures with her. I enjoyed the experience from concept to development as the process was comfortable, creative, and exciting. She provided incredible service and recommend her!"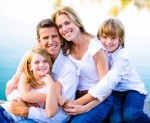 John and Candace
"Natalie is amazing. I love her spirit, her enthusiasm, and most importantly her vision! My pictures are beautiful thanks to her artistry."
Carmen and Jaime
"I could not have chosen a better photographer. Our pictures turned out more beautiful than we could have imagined. Natalie is a great person, very professional, friendly, sweet, and easy to work with."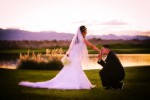 The Lee's
"Thank you Studio N Photography for the over 1,500 images of our wedding. Just posted a few and you really did not miss a moment! Thank you for your professionalism and for being our friends through this process. You are forever in our hearts and we wish you much success in the future. Thank you, xoxox "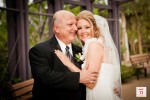 Pamela and Rob
"I waited a long time to finally get married. When I first saw Natalie's work in a wedding magazine, I knew I had to make an appointment with Studio N. Her photographs really capture the moment. After my fiancée and I experienced Natalie's excellent presentation, we knew we had to have her as our photographer at our upcoming wedding. I decided I wanted to surprise my fiancée with a boudoir photo collection as my wedding gift to him. This was not something I thought I would ever do, and I have to say I was very nervous. Natalie and her assistants at Studio N made the experience a lot of fun by showing me the greatest respect with their professional attitudes and caring nature. Natalie has such a wonderful and fun-loving personality. She really has a talent at bringing out the true personality of her subjects. Her experience and attention to detail have made her a master photographer, but her strength is that she is a true artist. I highly recommend Studio N to any one who wishes to capture the heart and soul of a treasured event that we want to cherish and remember with our family and friends." June 10th, 2010
The Englers
"After seeing Studio N's work online and at a bridal show, I knew that she was the photographer for my engagement pictures and wedding day. She was completely sweet, professional, and full of enthusiasm. Our engagement pics were phenomenal! They hang in our bedroom to this day, and to this day we still get compliments on them. I also forgot to mention that Natalie did I my make up. I was a little nervous, as past experiences with make up artists left me looking like a clown. But Natalie did an awesome job at both my engagement pictures and wedding day. On my wedding day, she again was there to take amazing pictures and making everyone feel at ease. It's easy to smile when you know that your going to look great in every picture. And of course our wedding album is amazing! When ever a friend is getting married, she is my recommendation for photography. And everyone who has their pictures done by Studio N is equally happy and satisfied! She will always be my first choice for formal and special day portraits!" May 30th, 2008